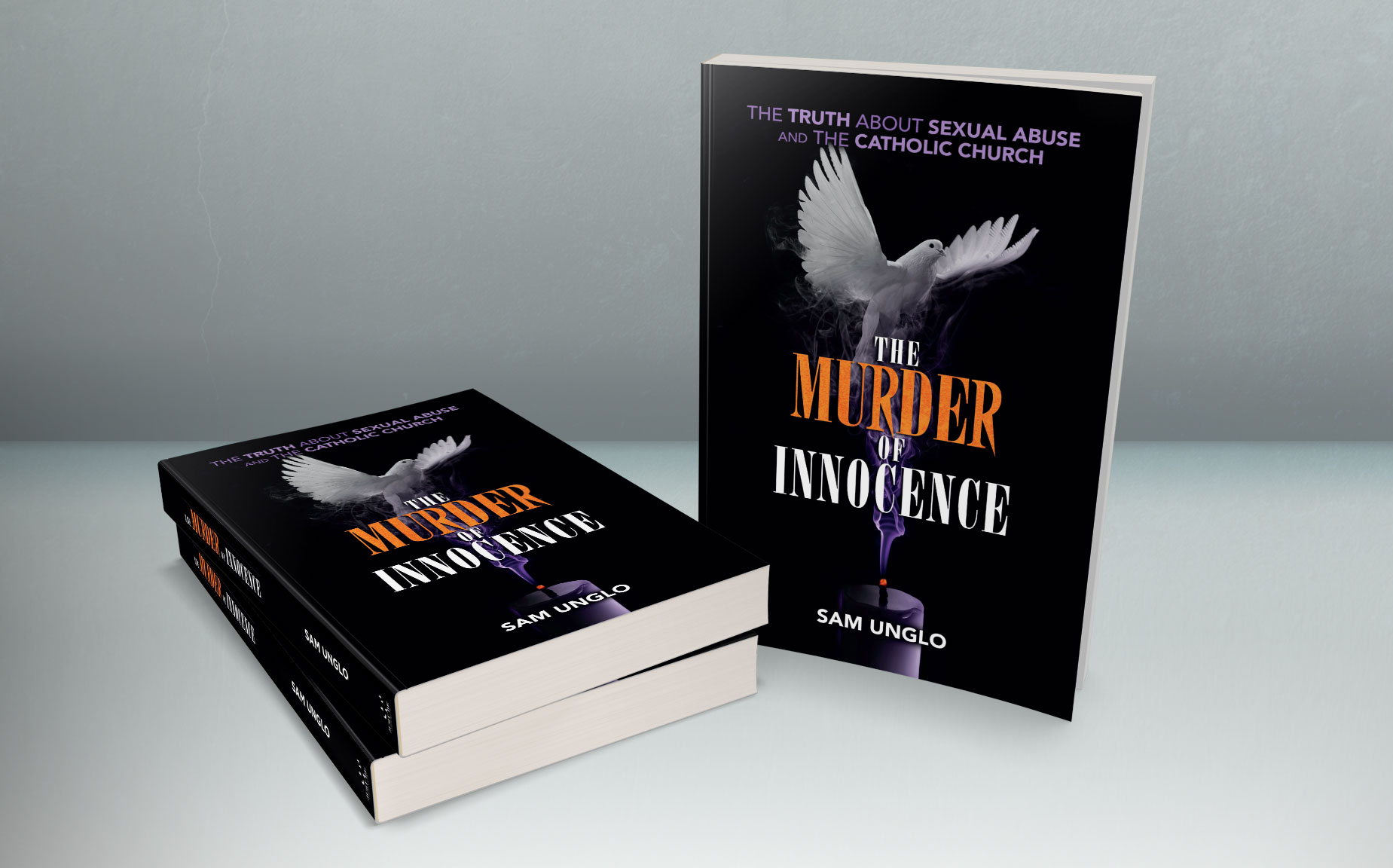 A necessary read to understand the complexity of abuse in the Catholic Church.

"The Murder of Innocence by Sam Unglo is an incredible, raw, heart-wrenching book. Within it, there are moments of great joy, however, where the author, with great timing, adds poems, meaningful quotes or a picture of Michael. I read it in one tear-filled day."
Raw emotions, real experiences and relevant
to everyone

"The most honest piece I have ever read about the recent scandals surrounding the Catholic Church. This work exposes the truth of what happens when abuse is neglected by the Catholic Church. It was one of the most difficult works I have read, but one of the most rewarding. The author does an amazing job of telling his brother's story, and I know he would be proud of him today for completing the work and telling the story.
This topic is more relevant than ever, and I encourage everyone to read this and do their part in stopping the 'Murder of Innocence' of others."
Protect kids and help others


"The author writes with zeal not only regarding his brother's plight, but also the topic of how we all need to be vigilant regarding sexual assault…because, sadly, it is prevalent in our country (and unfortunately, much more so than we realize). His passion repeatedly drew me in and makes me want to do even more for victims as well as discuss with friends to help them protect their children. Despite the topic being tough, I found the book to be captivating and hard to put down."

"Compelling, well written, and detailed true story of sexual abuse and the involvement of the Catholic Church. Challenge your beliefs in this thrilling account of a brother's promise."
May your words and works bring you peace and your readers hope for a brighter, abuse-free tomorrow.

"A must read as Author writes from a deep, raw, personal space and experience. Whether you yourself have suffered abuse and are a survivor or you know a victim or survivor of abuse, you will find this book moving and leave with a voice you may not have realized you had. If one child is saved the Author has done his brother proud."

"Harsh truths that are brought to light! A great read that was very difficult to digest, but I am grateful that it was written. Once you pick this book up, it will be difficult to put down."
Powerful and Heartbreaking

"A touching true story about youth, religion and the haunting effect of sexual abuse. Shockingly honest, Sam Unglo strips away the veneer of the Catholic Church, exposing the raw underbelly of an institution we trusted
blindly for so long.
If you're like me, Michael's struggle through abuse will both sadden and galvanize you, and leave you asking why things ever had to be this way."